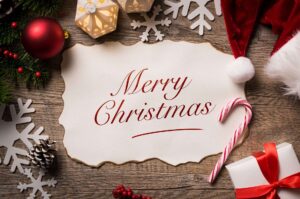 Merry Christmas from Seitz Eye Care 2022
We want to wish all a very merry Christmas this close of 2022! We appreciate all those we have interacted with, patients, staff, doctors, friends, family, and everyone, and have been a huge part of our year. The year 2022 has had its ups and downs, but we have been very blessed this Christmas season to have all the support that we have had and will continue to support you in your eye healthcare needs. If you are reading this, please know how appreciative we are of your trusting us with your eyes' health this year! Despite the many downs this year, all those we have interacted with to this point of 2022 have been a blessing.
Thank you for your continued support in 2022. We understand life hasn't been easy this year for many people, even for us. However, the pleasure of interacting with everyone, in our office or not, has been a Christmas blessing this year.
This Christmas season is a special one for us, because of the landmarks that we continue to have happen in our communities that we serve with our Tradition of Quality Eye Care & Quality Materials. We appreciate your patience with us as supply chain issues keep on fluctuating. The reason we do what we do is because we care about eye health and for your ability to have a happy and healthy life with the necessary vision healthcare needs you may have.
Seitz Eye Care will be closed Friday, December 23, 2022 until 8:00 am Tuesday December 28 2022 to spend time with our families and friends celebrating the Christmas Holiday. Thank you for your continued support and for allowing us to be your eye healthcare providers this year!
At Seitz Eye Care, we look forward to the New Year, 2023, and helping you with your eye's health and needs for years to come.
From our Seitz Eye Care Family to you and yours, we wish you the best Christmas so far and hope that you'll have good memories spent with family and friends.
Sincerely,
Seitz Eye Care