The Seitz Eye Care Difference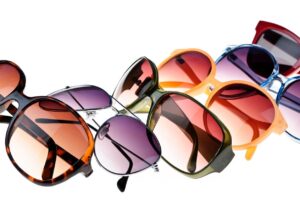 Use Your HSA or FSA Benefits with Seitz Eye Care
Do you have a Health Savings Account or a Flex Spending Account? Do you need to use the benefits available to you on your HSA or FSA account by the end of the year? You can use your HSA or FSA at Seitz Eye Care without worrying about losing your hard earned benefits. Want a new pair of quality sunglasses? You got it. Want to purchase more contact lenses? Totally can. How about purchasing a new pair of glasses? You betcha. Eye Vitamins or eye drops? Yeah, you can too.
Why Buy with Your HSA or FSA at Seitz Eye Care?
Why not use your hard earned benefit and gain quality products from a locally owned and operated business? We don't know why you wouldn't want to.
You can purchase anything at Seitz Eye Care and feel confident that not only are you getting quality service and products, but you are also getting local support and help for those products and services. You are supporting a business that believes in quality products and services. A business that has been in operation for over 60 years, that hires local people to service and support the products they sell, locally owned and operated in the Uintah Basin, people you know and trust with your health, and so many more reasons to shop local. That difference is Seitz Eye Care.
When you buy at Seitz Eye Care, you are using your hard earned benefits and money for even better results than if you didn't.
What is the Seitz Eye Care Difference?
Not only are you getting a quality new product or service when at Seitz Eye Care. You are getting the tradition of quality support for the product and support for your eye's healthy needs too. We don't just have our traditions, we also have our quality. At Seitz Eye Care, if you don't like the product you got or the service received, we'll make it right.
We are local too. We eat, breath and support in the Uintah Basin. You have rubbed shoulders with us, maybe in your restaurant, your shop, your home, the park, at that store that everyone else goes to, or maybe even just while walking down the road at the parade, you've seen us.
We are picky with the products and services we offer. We don't just sell something, we sell and support quality. Whether you use your HSA or FSA or your hard earned money, we will give you quality. We don't just sell anything, we sell the best we can find while offering an affordable price for it.
You can trust Seitz Eye Care's Tradition of Quality Eye Care & Products, and if you're skeptical give us a try. If something's not quite right, kindly let us know and we'll do what we can to make it right.
What is Quality?
Quality is something you can trust to utilize over and over and over again. Quality is something you'd trust to put on your eyes as well as what we'd put on our own eyes. Quality won't fall apart on you after one or two uses. Quality is Seitz Eye Care.
Use Benefits Before Years End
Don't forget to use your Benefits before the years end! Some benefits expire on January 1st or soon after. Don't let your hard earned money and benefit go to waste. Stop in to Seitz Eye Care during our business hours to get the Tradition of Quality Eye Care and Products you've been waiting for!